Tuning Fork TherapyŽ
Winter 2019 Newsletter
Huge Sale:
It is that time of year again when it is time to release all of those things that do not serve me and my business anymore. I have a large variety of items for sale (most with pictures). There is generally only 1 of an item available so please, if it says 1-only order 1-as I will have to refund your money for any more that you may order. This is first come first served so if you see something you want, drop me an email quickly so I can set it aside for you and take it off the website before someone else orders it. I usually use priority flat rate mail so a lot of items can fit into one box. Place you order and I select the best and cheapest way to get your order to you. Please-if you live outside of the U.S., contact me first as you know postage to your country is a small fortune! ALL items are for sale at a price that is much less than what I paid for it. Stock up now for the Holidays and save $$$. See list of items below.
HUGE Holiday Sale-First Come-First Served
Shop for yourself or for a loved one
ALL BRAND NEW ITEMS!
On the www.TuningForkTherapy.com website
(under Pendulums)-Pendulums from $2.99 each
(under Clearance 2)-Gifts from $2
(under Sale Forks)=Tuning forks from $15.99
(under jewelry)-Gifts from $2.99
(under Crystals)-ALL ½ OFF
(under Meditations)-ALL ½ OFF
(under Sale Music)-ALL ½ OFF
Also-check out sales on my other website at: www.ReikiCenterofVenice.com
Clearance 1, Clearance 2, Meditation, Crystals
Copper Wands, etc.
Tuning Forks and your Business
No, you don't have sit down and write the story of your life. This story is the story of you, your product, and/or service. This is the story that people will read before they make the decision of whether to buy from you or not.
In this story, you will put yourself in the place of your potential customer and answer the questions, "How would this customer find you/your product/serve?" "Why does this customer want or need you product/service?" "What will buying from you or using your products do for this customer?"
Some typical stories include you own search for fulfilling a particular need that you may have had in your life and successfully filling that need. Now, you are in a position to help others in the same space to find answers to their questions. This is your story.
Yes, you can have more than one story in your lifetime so don't feel that you have to stick to just one story all of your life. I don't want you to back yourself into a corner where you feel there is no way out. You can write about your story on your website in the 'About Me' or 'About the Product' menu item.
When you write your story, be sure to explain the need (or the desire) that you had to find the answer to fill the need or desire. Then add information on 'why' someone should buy from you---what makes you so special or unique? Aren't there other people out there selling the same things? What makes you better than these others people? Perhaps you offer free shipping, free consultations, great expertise in the subject matter, etc., etc., but whatever it is, who should let all of those potential customers why you are the person who they should trust and spend their hard earned dollars on.
To help you write your story, take a piece of paper and draw a line down the middle of the page. On the left side of the page, write down the words, "What my business is/does" and on the right side of the page write down the words, "What my business is not/does not do." Knowing what your business is-and is not-will also help you to write your mission statement and vision statement in the future.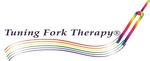 Nov-Dec HUGE SALE
Enjoy One-of-a-Kind items at my prices.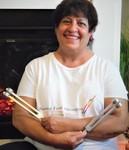 To my TFT students and teachers
There are some ideas that I am toying with to improve the class structure or TFT offerings-but I can sure use your input. As a TFT teacher, what would you like to see added to your classes and workshops? As a TFT student, what would you like to see being added to your training session? Please send me all of your ideas (I may not use them-but I promise I will appreciate your time in sending them to me).
Thank-you in advance.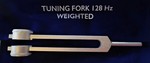 Neurologic Examination of the Foot:
A=432Hz
The most common hertz for a tuning fork is the 440 Hz which is considered the standard concert pitch, or called Concert C. The 440 Hz, as a musical pitch, was adopted by the American Standards Association in 1936 and later by the International Organization for Standardization in 1955. But this is not without controversy.
Before using the 440 Hz as a standard frequency, other frequencies such as the 442 Hz and 443 Hz. were used. Before standardization, it would not be unusual to have an English pitch pipe in the 1700s using a 380 Hz while one organ would have an 'A' pitch of 480 Hz. in Hamburg, and another organ using 409 Hz. As the world became a smaller place, it became increasingly difficult for a musician that played in one orchestra to move to another country and play in a different orchestra. This was because each orchestra was tuning to their instruments to their frequencies. But singers were also complaining because the higher the pitch, the more strain was placed on the vocal chords.
In the first attempt to standardize pitch, the French government set A at 435 Hz on February 16, 1859. This standard was referred to as the French or Continental Pitch. It was the Italian composer, Giuseppe Verdi that proposed lowering the pitch to 432 Hz while others were asking for 430.54 Hz.
In England, there was a movement to create a 'low pitch' for the Philharmonic Society at A=439 while 'high pitch' was set at A=452.4 Hz. By 1834, a recommendation from the Stuttgart Conference asked for A=440 Hz and was based on studies that Scheibler made on his Tonometer. Reaffirmed in 1975 by the International Organization for Standardization, the International standard for A=440 Hz and is used by orchestras around the world including the United States and the United Kingdom. A=442 Hz is still being utilized by the New York Philharmonic and the Boston Symphony Orchestra while Russia, Sweden, and Spain use A=443 Hz.
Exceptions can be made as in the case for p performing Baroque music which uses A=415 Hz and in the German Baroque idiom, A=460-470 Hz (known as Chorton pitch). On the following page are some basic pitch associations that were used during this time.
Some Basic Pitch associations include:
| | |
| --- | --- |
| Pitch | Hertz |
| Concert Pitch | 440 Hz |
| Continental Europe Pitch | 440 Hz and 444 Hz |
| Modern Baroque Pitch | 415 Hz |
| Chorton Pitch (choir pitch) | 466 Hz |
| Classical Pitch | 430 Hz |
| French Standard Pitch | 435 Hz |
| Philharmonic Pitch | 452 Hz |
| European Standard | 435 Hz |
There exists a group that believes that A should not equal 440 Hz but should equal 432 Hz. The 432 Hz is known as 'Verdi's A' and is believed to have been based on mathematics and is said to transmit healing energies to the human body. Some believe that the 440 Hz can cause disruptive behavior, agitation, and disharmony. There is still much research that needs to be done on frequencies, and their effects on the brain and energetic body.
In an article appearing in the Journal of the Royal Society of Medicine (1987), Bickerton and Barr state that it was the efforts of Colonel Somerville that finally persuaded the British army to accept the International Standard in 1929. By accepting the International Standard, French and British bands were now able to play their instruments in concert together.
For more information, please feel free to download the following pdf file that I have found on the Internet. https://anandabosman.com/wp-content/uploads/2018/05/Universal8Hz432Hz.pdf
Copyright 2021 FrancineMilford